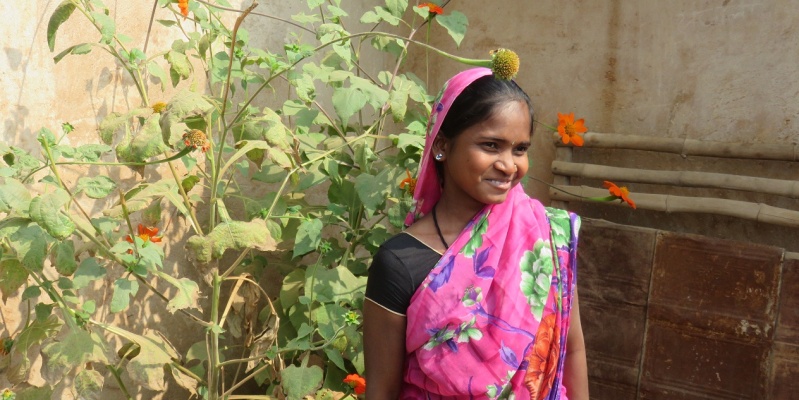 With support from Curry for Change, women from isolated villages in India are coming together to form Self-Help Groups.
The groups enable them to save money and take out loans, in order to improve their crops and start small businesses.
"Before, we would see each other around the village, but we would never meet up as a group.

Now our group meets every month, to collect our savings and discuss the problems we face."
A loan of £41 could help a woman in India to provide food for her family all year round.
Shivkumani is from Sakdukla, a remote village in the Indian state of Chhattisgarh. She is a rice farmer, and a member of her local women's group.
Every month the group comes together, and each member contributes 100 Rupees (£1.17) to the group bank account.
Earlier in the year Shivkumani requested to borrow 3500 Rupees (around £41) from the group, allowing her to buy seeds, farming equipment and labourers to help her plant and harvest her rice.
With the help of the loan, and the support of her fellow group members, she has been able to improve her crops and increase her yield.
She has now been able to pay back the loan in full and earn a profit - ensuring that she and her family have enough to eat all year round.
You could help to support a woman like Shivkumani by donating to Curry for Change.
Every penny you donate will be doubled by Natco Foods.