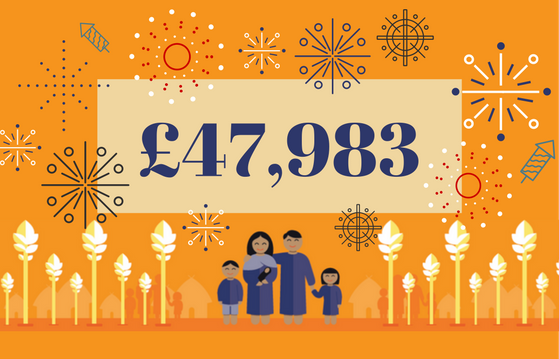 In 2016, you raised vital funds to help families in Africa and Asia combat hunger and poverty.
Every penny raised was doubled by Natco Foods, bringing our final campaign total to...
£47,983!
That's enough enough to change the lives of 4,736 people who suffer from hunger.
It will enable people like Shivkumani, Mahetrin, Talamai and Barish to provide enough food for their families all year round..

We'd like to say an extra special thank you to Natco Foods for their very generous donation.
Natco became our lead campaign partner in 2014. Every year since then, they have pledged to match every penny raised through the campaign.
This means that your fundraising makes double the difference to families who suffer from hunger
.
Not only that but they have also donated free spices for everyone who gets involved in the campaign!
Natco Foods was established in the UK in 1961 to serve the increasing demand for ingredients needed to cook south Asian cuisine. Now, Natco sources lentils, grains, spices, nuts, seeds and chutneys from all over the world and brings them to its award-winning processing hub in the heart of the English countryside. There, the raw materials are graded, cleaned, milled and blended to produce the highest quality products.   
Find out more about Natco Foods.