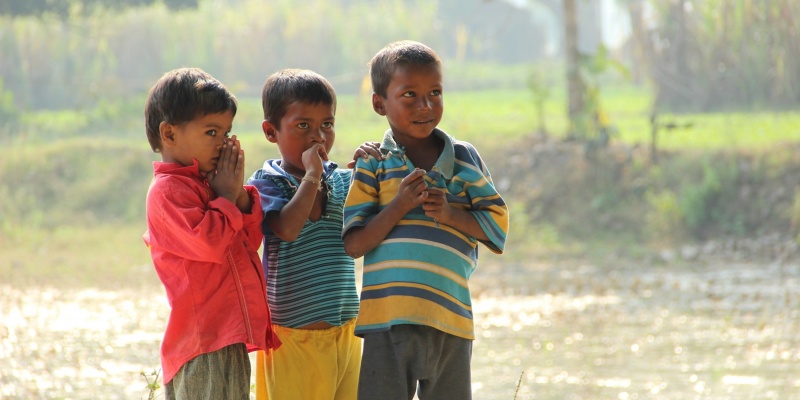 One in five people in developing regions are living in extreme poverty, surviving on less than 95p a day.
This level of poverty has an immense impact on all aspects of a family's life. It results in hunger, malnutrition, and stunting in children. It results in social exclusion, it limits access to education and public services like healthcare, and isolates individuals from community life.
As a result, those facing the highest levels of poverty, with the greatest incentive to create positive change, have the least power to do so.
How will your donation make a difference?
The first of the UN Sustainable Development goals is to eradicate extreme poverty for all people everywhere by 2030. Your donation will be a part of achieving that goal.
It will help to ensure that some of the poorest and most vulnerable people in India have equal access to information and services that the majority of us take for granted.  It will give them the power to create change.
What is Find Your Feet doing to work towards this goal in India? 
1. We set up Public Information Centres, 
in remote, rural villages, run by specially trained counsellors with expert knowledge on government schemes and services. These services include:
Healthcare grants for pregnant women
Midday meals for schools
Rice distribution for the very poorest
Old age pensions
The construction of roads between villages
2. We reach out to the poorest communities,
to talk to them about their rights, and encourage them to visit the centres.
3. We support local people,
many of whom are illiterate, to complete applications for government schemes, and ensure they receive what they are entitled to.
4. We train local people,
to become leaders in their communities, to continue driving forward change.
Last year Find Your Feet helped 7,790 people access government services and social welfare schemes.
Your donation will support activities like these, and support some of the poorest people in the world to gather the skills and information that will help them to combat hunger and malnutrition.