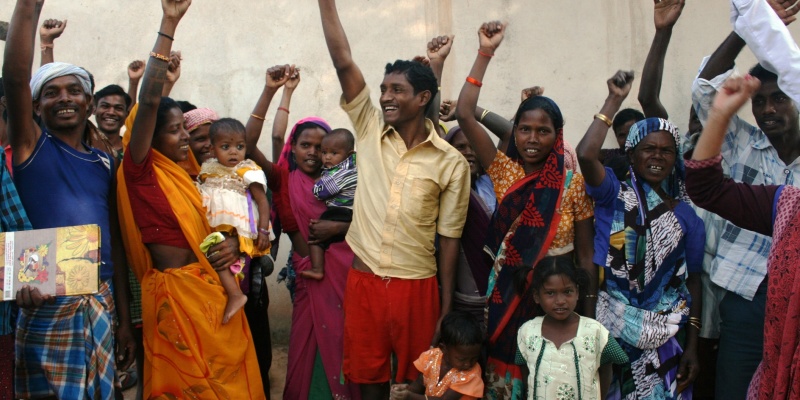 We're very happy to confirm that Natco Foods will be doubling everything raised by Curry for Change, right up until the end of the year!
That means that you've still got time to host a curry night, raise money and donate, to make double the difference to the lives of families who suffer from hunger.
So with party season just about to kick off, it's the perfect opportunity to put these simple ideas into practise and host an event with a difference that really will change lives in India, Nepal, Malawi and Zimbabwe. Or just join in by making a donation NOW and plan your Curry for Change for next year instead. 
If you're short of time, we've put together some simple ideas to help you out:
OUT OF TIME?
Why not donate what you can – this will still be doubled. Its not every day that you get to make your money go twice as far! And you will be helping change the lives of families who suffer from hunger. What better time to make a gift than Christmas?

FESTIVE POT LUCK PARTY
Why do all the cooking yourself?! Get your guests involved and host a 'Pot Luck' Curry for Change. The premise is simple - invite your friends round and ask each guest to bring one dish. Once everyone's full, ask them to donate a few extra pounds in aid of the families we work with. A complete dinner party without the pressure! Direct your friends to our recipe section for inspiration.

FESTIVE COCKTAIL PARTY
If cooking isn't one of your strengths, why not try your hand at creating some cocktails? Our ambassadors have loads of exciting drinks recipes to sample, like this fresh mint Mojito from Hari Ghotra. And with snacks from Natco Foods you've got a readymade cooking-free cocktail party.
WINTER WINE AND CHEESE NIGHT
Put an Indian twist on a classic wine and cheese night with this Apple and Coriander Chutney from Binny's Kitchen. It goes well with crisps, poppadums, and bread and cheese. It's a simple solution for a sophisticated event that will change lives.
HOST A FESTIVE HIGH CHAI
Invite your friends round for an Indian inspired afternoon tea! This Spiced Cream Cheese and Chocolate Cake from Chintal Kakaya is sure to impress your guests. Combine it with some Indian snacks from Natco Foods and you've got your Curry for Change high tea sorted!
If you have any questions or would like any extra materials, please contact [email protected] or call us on 0207 326 4601.
Let's get cooking for change!