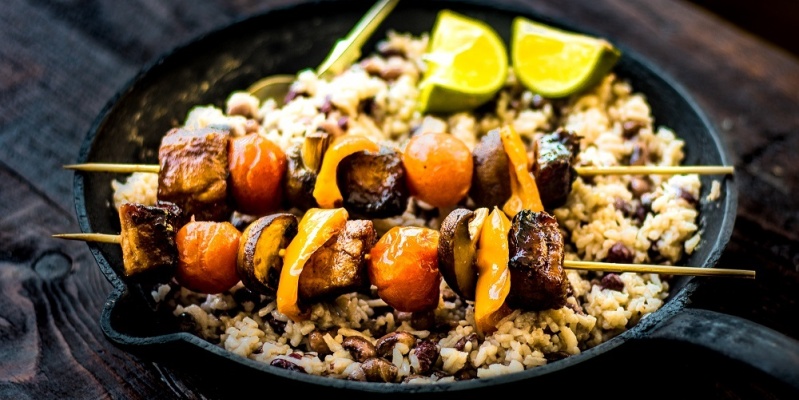 This summer we need you to help us raise vital funds to support families suffering from hunger.
How? By putting a twist on your Curry for Change event...
Take your event into the garden and host a barbecue for friends or family using one of our curry inspired BBQ recipes.
Put on a spicy spread and then ask each of your guests to donate £10 to Curry for Change. Every £10 donation will be doubled to £20 by our campaign sponsor Natco Foods.
Here are some BBQ recipes to get you started…
CHICKEN 65 by Genevieve Taylor - Get the recipe
Tandoori Paneer by Hari Ghotra - Get the recipe
Seehk Kebabs by Saira Hamilton - Get the recipe
Pork Skewers with a BBQ Rum Glaze by Andy Hunting - Get the recipe
Tikka Lamb Shoulder by Marcus Bawdon - Get the recipe
Chicken Tikka Skewers by Hari Ghotra - Get the recipe