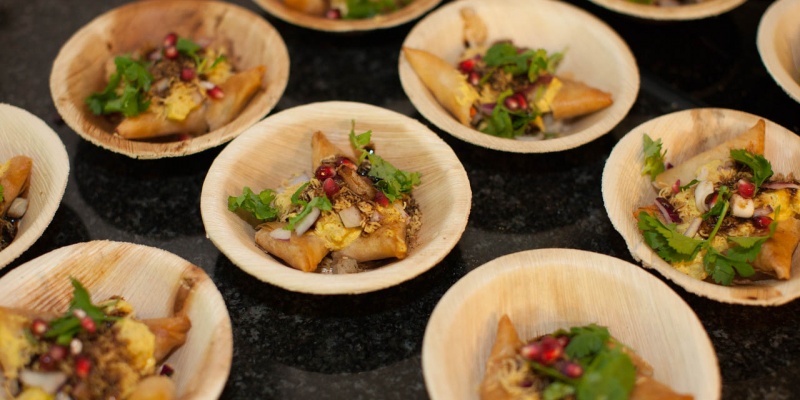 Summer may be fading fast but we have the perfect excuse to catch up with friends this autumn.
October is Curry for Change month and we are delighted to announce that our partner restaurants are continuing to support our Curry for Change campaign.
Curry for Change supports communities across Africa and Asia to feed and provide for their families. To date the campaign has raised more than £198,000 – enough to help change the lives of approximately 19,800 families suffering from hunger.
In addition, 7-13th October is the 21st National Curry Week. Celebrating the nation's love of curry, National Curry Week has been running since 1998, and we are thrilled to be their official charity partner!
Throughout National Curry Week, and October as a whole, if you visit any of the restaurants listed here you'll have the option to donate to our partner charities Health Poverty Action and Find Your Feet.
This means you can treat yourself to a warming curry whilst supporting families across Africa and Asia to break free from hunger and poverty.
If you'd rather stay in, alongside our restaurants, you can sign up to host your own Curry for Change event at home, in the community, or in the workplace.
Bring your friends, family, neighbours and colleagues together, cook or order in a delicious curry from any country of your choice and take donations for Curry for Change.
When you sign up to host, we'll provide you with everything you need to help your fundraising including some beautiful spices from our friends at Spice Kitchen and recipes from top celebrity chefs.
Alongside this, there are plenty of recipes to try right here on our website or you can take inspiration from the official National Curry Week recipe book 'From Bombay to Britain'. The book, which includes signature recipes from 50 of the UK's finest Indian restaurants including some of our partners, is available to purchase here.
If you would like to learn more about hosting a Curry for Change event, or know someone who owns or manages a restaurant that would like to get involved, please do not hesitate to contact us.