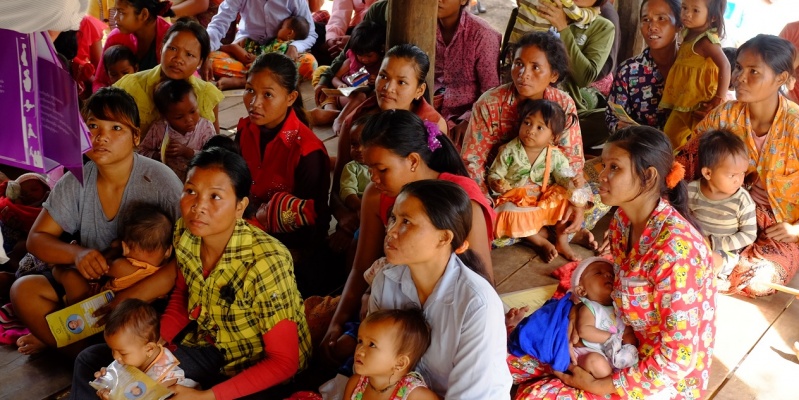 In Cambodia, a third of children under 5 are malnourished.
Curry for Change works with communities in three remote provinces - Ratanakiri, Preah Vihear and Mondulkiri.
Many of these communities have been affected by conflict, have limited infrastructure and are very poor. They are also extremely isolated so receive little support from the government.
Curry for Change is supporting projects to improve:
Reproductive and maternal health
Nutrition and sanitation
Access to water
Income generation
Food security
The picture above shows a Mothers' Group set up by Health Poverty Action in Cambodia. At the group, young women and mothers of children under 5 come together to learn about nutrition, breastfeeding, hygiene, childcare, and common diseases.
They learn how to cook borbor (porridge with chopped/minced vegetables and meat), when to start feeding their babies food (rather than milk), and how often to feed their children each day.
As a result, these mothers can ensure their children get the nutrients they need to help their brains, bodies and immune systems develop properly.