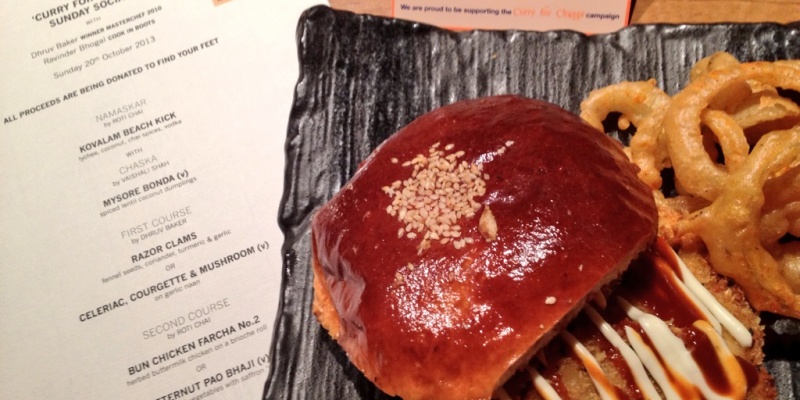 We were delighted to partner with restaurant Roti Chai and on Sunday 20th October 2013 we hosted a special Sunday Social in aid of the families we work with.
Guests were treated to an exclusive menu which featured signature dishes by Masterchef 2010 winner, Dhruv Baker, award winning TV Chef and author of Cook in Boots Ravinder Bhogal, and Roti Chai's Rohit Chugh and Karan Kashyap. One of our lucky supporters also had a favourite dish especially recreated for the event.
Our Sunday was social, relaxed, friendly and tasty! While guests tucked into the special dishes, there was a chance to chat with other diners and speak to Dhruv, Ravinder and the Roti Chai team to reveal their kitchen secrets.
Thanks to the support of Roti Chai, our talented chefs and very happy customers, we raised a fantastic £1,000. This will make a life-changing difference to the families we work with.