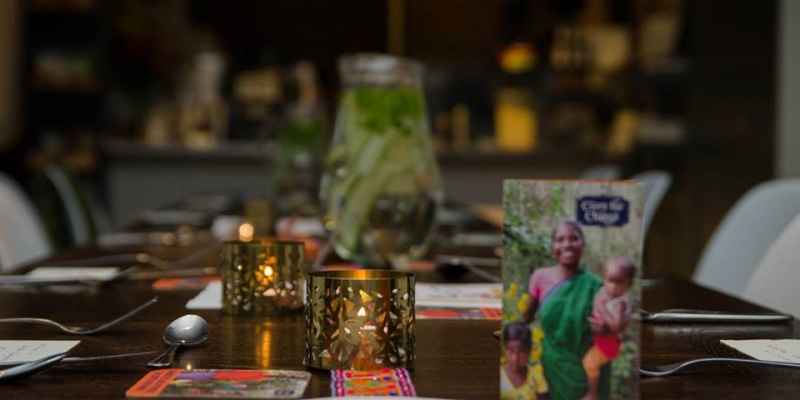 Help change the lives of families in Africa and Asia who suffer from hunger. How? Through the power of curry! 
What?
Host a curry inspired Supper Club and donate a set amount from each ticket sold to Curry for Change.
Why?
The money raised at your event could help families to:
Improve their farming methods so that they can grow more food.
Earn an income so they can pay for food, medicine and other essentials.
Access vital information on nutrition, health and sanitation.
And every penny that you raise will be doubled by our campaign sponsor Natco Foods, so will reach double the number of people.
Will you get any support?
Materials to display at your event to show your guests where their donations are going.
A bespoke selection of ingredients donated by Natco foods to help you host and reduce costs.*
A crate of Kingfisher lager.
A discounted listing on Grubclub.com to help you sell tickets. Grub Club will charge a 5% fee rather than the usual 10%.
A PR toolkit with pictures, social media and e-newsletter templates, and a sample press release to help you promote your event.
You will be featured on the Curry for Change website, in our e-newsletter and social media campaign to direct people to your fundraising event.
See up upcoming events here.
To take part:
1. Download our step-by-step instructions to find out how it works.
2. Contact [email protected] or call 0207 840 3780. We will do all we can to make your event a success!
*Find Your Feet has a finite number of supper club hampers to distribute as part of the Curry for Change campaign. In 2016 we had enough for everyone who hosted a supper club and we expect the same for 2017.  However, we reserve the right to prioritise hampers for those events which we assess will bring the most benefit this charity campaign. As part of the application process, we will ask more about your plans for hosting an event.