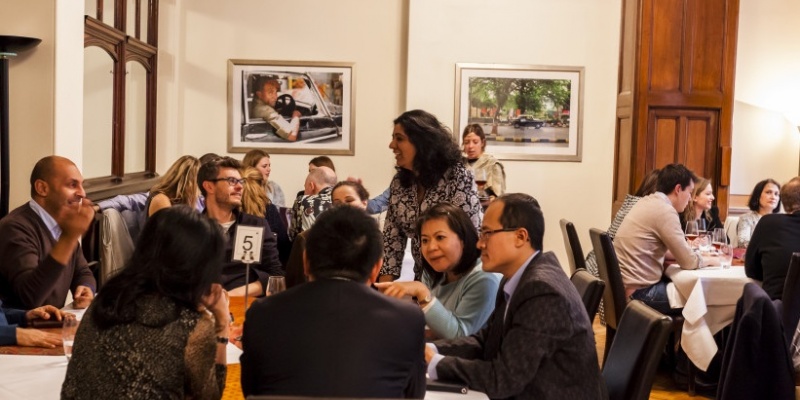 10th October
3pm - 5pm
Sun & 13 Cantons, 21 Great Pulteney Street, London, W1F 9NG
£26 - All profits go to Curry for Change. To book your place please email [email protected]
Join Asma Khan for high tea and support families who suffer from hunger
When Asma moved to the UK in 1991, she did not even know how to boil an egg. In 1993, Asma traveled back to her ancestral kitchens and, over time, learned recipes that had been in her family for four generations. Asma started Darjeeling Express as a supper club run out of her home, and is now listed as one of the top international supper clubs in London.
Asma's ancestry stems from the royal Mughlai and Nawabi school of cuisine. In addition to her Mughlai roots from her father's side, Asma cooks the food of Calcutta, the city where she was born and raised. The result is a lovely mélange of street food like papri chaat and royal recipes like lamb dum biryani that take you on a journey from Calcutta in the east of India to Hyderabad in the south. 
Come along to her Curry for Change afternoon tea for incredible food and the chance to change lives. 
To book your place please email: [email protected]
The Menu:
Savoury
Lamb Samosa with Tamarind Chutney
Papri Chaat
Chicken Kathi Roll
Fish Kebab
Aloo Dam
Lachedar Paratha
Sweets by My Little Cake Tin
Saffron Cheesecake Pots with Pomegranate and Pistachio Crumb
Chocolate Mousse Pots with Cardamom Cream and Chocolate Curls
Rose Infused Raspberry and Almond Friands
Tropical Fruit Tartlets with Vanilla & Passionfruit Cream
Lemon and Mint Syrup Cake Bites with Mint Sugar
Served with Single Estate Darjeeling Tea and Masala Chai
 
Find out more about Asma on her website.
Or find out what she's been up to by following her on Twitter.