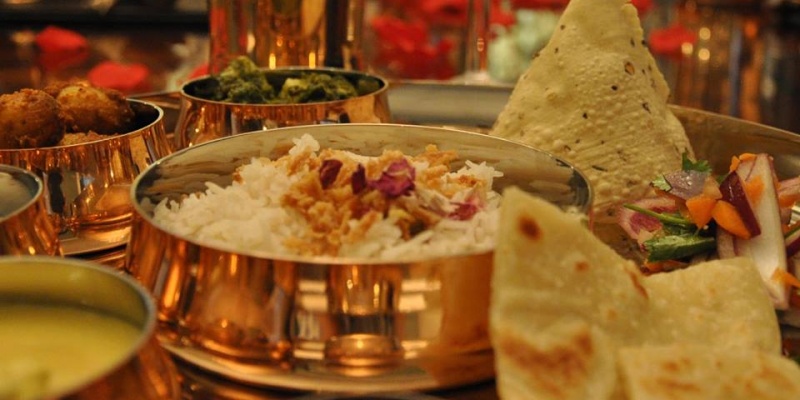 7th October
HG Wells Centre, Church Street East, Woking GU21 6HJ
£35.00
Surrey Spice and HG Wells Centre are joining together to host a special Quiz and Curry Supper Club in aid of Curry For Change.
Join us for a delicious   dinner of classic dishes and test your knowledge of curries as you work your way through three courses. Each course will be accompanied by a set of questions on the ins and outs of curry and the person/ team with the most correct answers at the end of the evening, wins a prize. 
 
 Proceeds from the evening will go to some of the poorest parts of India to help women start up an enterprise ensuring they or their families do not go hungry in the future.
What's on the menu?
Starters
A selection of street food
 
Katori Chat
An edible mini plate with its own contents -crunchy, spicy, savoury, sweet and sour an explosion of flavours and textures
 
Spinach and Onion Pakoras
Onion and baby spinach fritters, perfect with a drink and some gossip
 
Spiced Beetroot Tikkis 
with a peanut butter filling and wasabi yoghurt sauce
 
Mains
Berry Pulao
Fragrant rice with cranberries and cashews -as served in the Irani cafes of Bombay
 
Palak Raita
A cooling yoghurt and fresh spinach side dish
 
Macher Paturi or Chanar Paturi
Fish or Indian cottage cheese delicately steamed in banana leaves
 
Lehsuni Dal
Yellow lentils with caramelised garlic
 
Chicken Rezala
A Royal recipe from the princely state of Awadh
or 
Dhokar Dalna
A Surrey Spice speciality - pea and lentil cakes in a tomato gravy
 
Alu Dum
Baby potatoes cooked in tomato and fenugreek
 
Desserts
Gajar Halwa 
The most delicious carrot pudding you will ever taste
 
Served with 
Cardamom Ice cream
 
Spiced Masala Chai
Find out more about your host on Twitter.