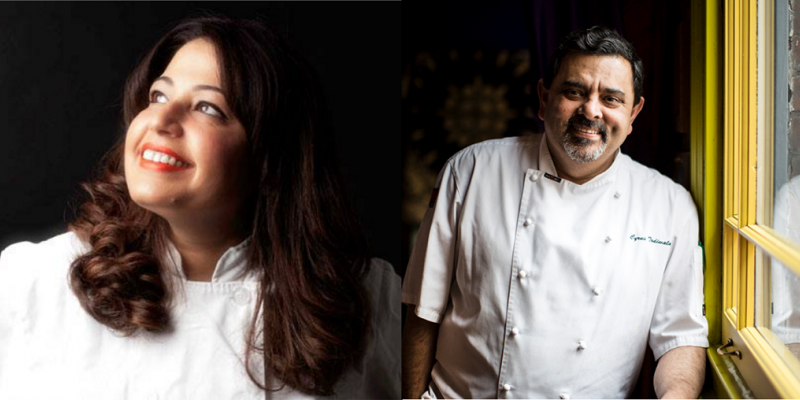 12th September
Cafe Spice Namaste, 16 Prescot St, London, E1 8AZ
£40.00
Cyrus Todiwala and Romy Gill's Khaadras Club
This September Cyrus Todiwala is hosting his famous Khaadras Club dinner in aid of Find Your Feet, to support rural women in Indian to become self reliant. 
He will be joined by Romy Gill from Romy's Kitchen in Bristol to put on a unqiue menu in support of Find Your Feet.
Everything raised at the event will be doubled by Natco Foods.
Cyrus Todiwala - 2014 BBC Food Personality of the Year and author of five phenomenally successful cookbooks is a long standing ambassador of the Curry for Change campaign.
Over the years the support of Cyrus, Pervin and Cafe Spice Namaste has helped to make real change to the lives of families suffering from hunger. 
Romy Gill is one of the few female Indian chef/owners in the UK, having opened Romy's Kitchen Restaurant in September 2013 in Thornbury, Bristol.
This year she is joining Cyrus to produce a very special one-off menu in support of Curry for Change.