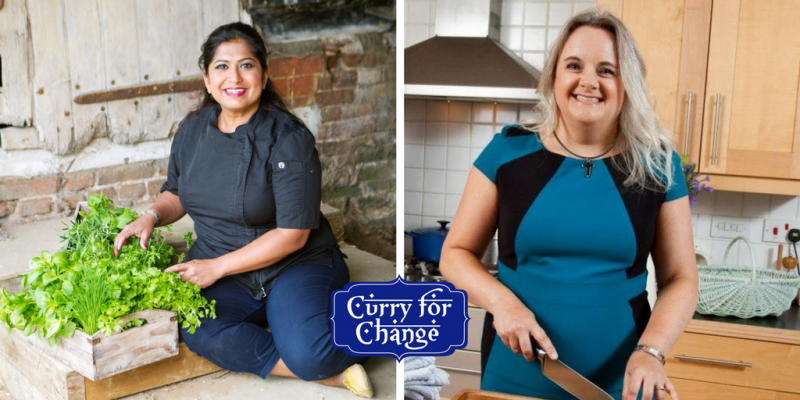 6th October
7.30 - 11.00pm
£30
This October Mustard Seed and Small Aubergine are joining forces to host a one-off Supper Club to raise money for families suffering from hunger. 
Katherine and Peter of Mustard Seed run a highly successful Supper Club, basing their menus around the best seasonal ingredients.
Saira Hamilton of Small Aubergine specialises in Bengali cuisine. She was a Masterchef finalist in 2013 and last year published her first cookery book.
Now, they're combining their culinary expertise to support Curry for Change and help families in Asia and Africa start to build a future free from hunger and poverty. 
What's on the menu?
8 course "tasting" menu
Rasam shots
Indian-style chilled soup made with fresh tomatoes, curry leaf and mustard seed
Courgette and Onion pakora
with pea and mint puree and tomato chutney
Chotpoti
the original Bengali street-food chickpea stew flavoured with tamarind and chilli, and served with traditional garnishes
Cinnamon Club's Brinjal bhaji
with mini poppadoms
Pumpkin and King Prawn curry
 with lemon rice and crispy fried shallots
Spiced Lamb roti
with coriander chutney, yoghurt and red onion
Ras Malai
a traditional Bengali dessert of milk dumplings served in a creamy milk 'soup' gently flavoured with cardamom
Spiced roasted pineapple
with chilli and lime glaze, toasted coconut garnish
To secure your place at the table please contact Katherine at:
Tel: 01277 363407
E-mail: [email protected]