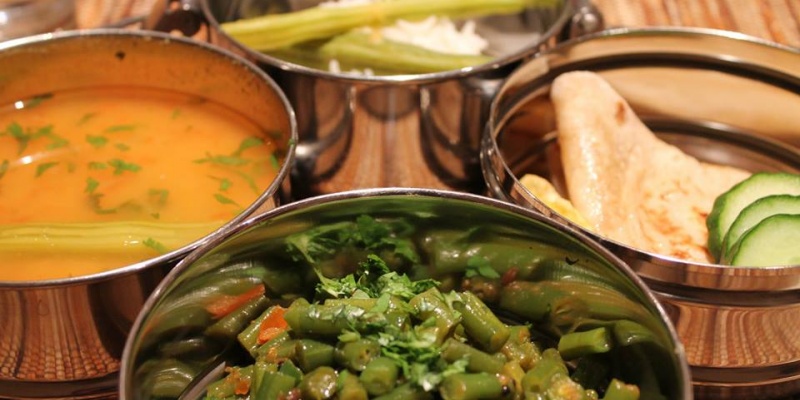 4th July
7.00pm
Ealing (location to be revealed after RSVP)
Minimum donation £40 - proceeds to Curry for Change. Drinks BYO (dinner includes aperitif, tea/coffee). RSVP: [email protected] or visit the link below.
Indrajit and Anokhee invite you their special supper club
Join the Mgeni team to explore the flavours of Gujarat with an exciting Six Course Tasting Menu presented in a modern way. Their supper clubs are inspired by the traditional cuisine from Gujarat in India and never disappoint! 
There are only 8 places at each dinner - so do hurry, places sell out quickly!
You will be treated to:
Varyari nu paani
Fennel seed infusion
Khaman dhokla ane lili chutney
Steamed chickpea cake & coriander sauce
Kadhi ane mitthi dhokri
Spiced yoghurt soup
Thepla, kanposho nu shaak ane dahi
Fenugreek flatbread, beans curry and yoghurt foam
Tiffin
Traditional indian tiffin
Magaj
Almond, pistachio & cardamom shortbread
Varyari ni mithai
Chocolate tart and fennel ice cream
Chai, coffee, gharna biscuits
Masala chai/tea/coffee/biscuits
To find out more about the Mgeni Supper Club: