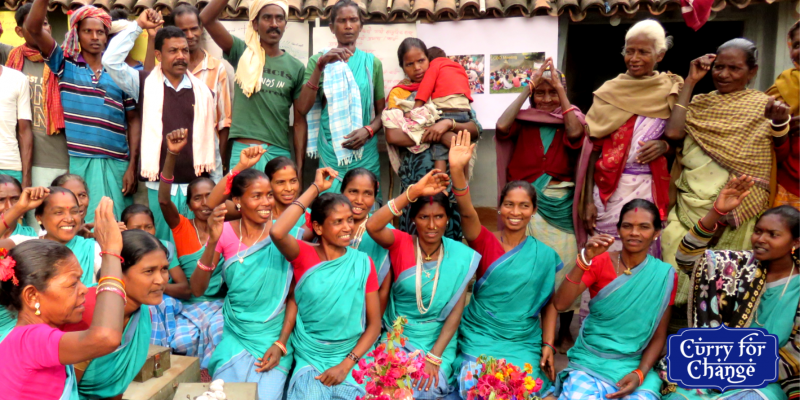 21st November
7pm
Bird of Smithfield, 26 Smithfield St, London, EC1A 9LB
Tickets £42
Memories of India - a supper club by Asma Khan and Natco Foods
To launch Curry for Change Week 2016, we're hosting our first ever Supper Club with a unique menu crafted and prepared by Asma Khan's Darjeeling Express.
With spices and ingredients donated by Natco Foods, Asma's menu will delve into the traditional flavours that have been bringing families in India together for decades.
The menu will include a combination of Bengali, Bihari & Hyderabadi dishes.
All ticket sales from this Supper Club will go directly to UK charity Find Your Feet, and will be doubled by campaign sponsor Natco Foods to help change the lives of families who suffer from hunger.
Tickets now available:
What's on the menu...
Starters
Calcutta puchkas (streetfood)
Spicy mini Aloo bondas with Tamarind Chutney
Lamb Samosa (VEG Veg Samosa)
Bihari lentil fritters
Mains
Bengali Prawn Malaikari (VEG Paneer Korma)
Murgh Methi (Chicken cooked with tomatoes & fenugreek leaves) (VEG Okra)
Himalayan Newari Salad
Roghni Roti
Channa Dal
Bengali Niramish (Pumpkin, Butternut & Carrots cooked with Panchporan)
Pulao
Dessert
Hyderabadi Khoobani ka Meetha (Stewed Hunza apricots with cream)
This is not a BYOB event, drinks can be purchased at the venue. If you have any questions or would like more information please contact [email protected]