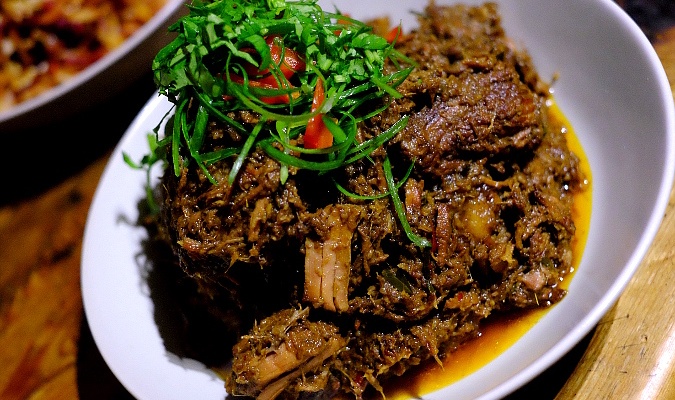 24th June
Limehouse, East London
£33.00 per person
EXPERIENCE REAL MALAYSIAN HOME COOKING WHILST HELPING TO CHANGE THE LIVES OF FAMILIES WHO SUFFER FROM HUNGER
Malaysia is such a multi-cultural country that inevitably the gastronomic diversity has grown and the range of flavours has livened up. For supper club host Vi Vian, this is true fusion.
This summer, Vi Vian is using this fusion of flavours to support Curry for Change, by hosting a Malaysian Supper Club in aid of families who suffer from hunger in Africa and Asia. 
This supperclub features Malaysian Home Cooking – the way one would dine in a Malaysian home; family style sharing platter. But do not worry, there will be plenty to go round and you will not be left hungry.
What's on the menu?
Peppery prawn crackers & Chilli and garlic prawn crackers
- - -
Karipap
Steamed vegetable dumplings
- - -
Chicken satay with homemade peanut sauce
- - -
10 hour slow cooked beef rendang
Grilled skate wings in banana leaf
Garlic greens
Lemon turmeric rice
- - -
Black sesame ice-cream
Malaysian kuih
Teh tarik
Find out more about your host Vi Vian.