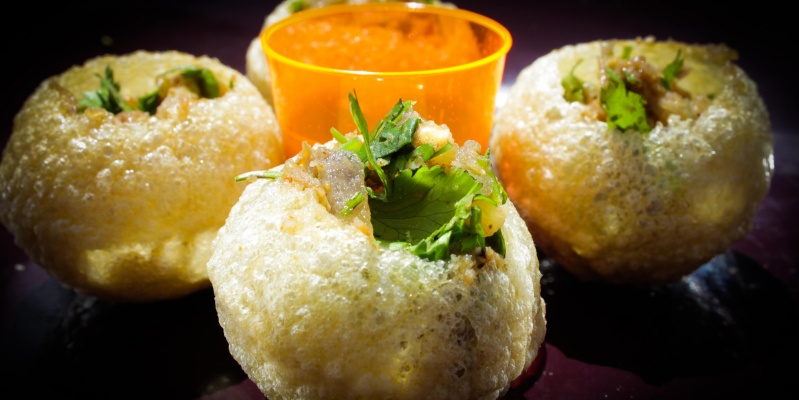 1st October
7.30pm - 10.00pm
Stage 3, Hackey
£22
WELCOME TO THE RAASTAWALA DHABA
          While travelling from one city to another in India, as your car whizzes past rural lives on the highway, you cannot help but catch a glimpse of a 'dhaba' (a street side restaurant serving local food) every so often. The aromas of the freshly ground spices being cooked so casually travels through the air and warmly welcomes you in.
       As you stop by and sit on the wooden 'khatiya' (bed in rural language), you can sip into your cup of special 'chaaye' (tea) and watch the setting sun in the dwindling light of casually hung lanterns. While enjoying the finger licking food, you also get to meet people, locals from villages near by, travellers from far away places, all on a journey of their own, all with a unique story to tell.....
        This time Raastawala takes you for a longer journey, from just Kolkata street food to 'dhaba' food from all over India. We will be hosting a Supperclub for five days with the 'dhaba' theme where we will serve you delights that are served typically in these street side restaurants all around India .
        From dishes like 'kala chana' to freshly made 'luchi's' acompanied by the tastiest 'Kashmiri aloo' and 'Kosha mangsho', Raastawala endevour to take you on a journey around India during a multiple pitstop meal. 
        On the final day, 10th October, travelling out even further and collaborating with the Brunch Bandits, we bring to you a menu celebrating the Indian Mamaks of South East Asia - who created innovative dishes born of migration, mixing Indian heritage with Chinese and Malay influences. 
        We'll be right there.. welcoming you with a cup of hot dhaba 'chaaye' (tea) made with fresh Indian spices. Your tables will be ready with dimly lit lanterns, waiting to be a part of your journey that evening..
        So come..... join us as we toast to six days (consecutive weeks of Thurs, Friday and Saturday in the first two weeks October ), where we will be transforming Stage 3 into 'The Raastawala Dhaba'. 
        Raastawala are proud to be partnered with the #CurryforChange initiative. To show our support we will be donating £1 for every ticket that is sold. We thank you for your support in advance.
        See you.. Namaste.
The HOSTS
Who are Raastawala???  Simple answer- a team of food lovers sharing their passion for all that is flavoursome Indian food!
Raastawala was born out of pure love and passion for food, and was a brain child  of a bunch of dedicated foodies,gorging on Kolkata street food! 
Raastawala's mission is to offer the best of street side foods to food lovers. For the first two weeks in October, Raastawala will be transforming Stage 3 into The Raastawala Dhaba where  we will be serving up popular dishes served up in these street side restaurants from all over India. We would like our audience to experience an intimate and casual ambiance.
Joining us on the 10th Oct is Brunch Bandits by Nithiya is a series of private dining club sessions that explore culture through fine food. Through their rooftop sessions in Kuala Lumpur to their experimental pop ups at Richmix London to their World Sessions in Singapore, that explored the various cuisines from Kenya to Brazil to The Caribbean, culinary anthropologist Nithiya serves up a side of exotic travel on a plate. 
The menu:
Find out what they've been up to by following them on Twitter.
Or like them on Facebook.