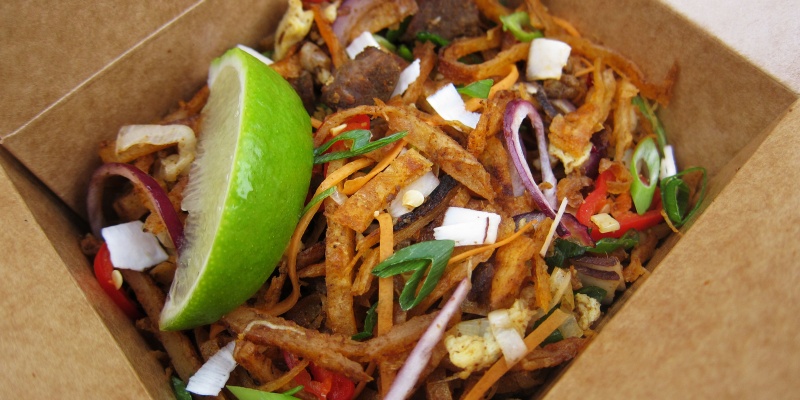 15th October
6.00pm - 10.00pm
Stage 3, Hackney Empire, 291 Mare Street, London, E8 1EJ
Kothu Kothu (meaning chop chop) will be serving you a little taste of Sri Lanka through one of its most famous and loved street food dishes, Kothu Roti.
Found on almost every street corner in Colombo, it's famous not only for its taste but also for its unique and theatrical preparation. Traditionally cooked on a heated iron sheet, the cutting and mixing of the ingredients is done using two blunt metal blades. This quick and repeated striking of metal blades on the hot metal griddle creates a very distinct sound and is often done to the beat of music. 
Combining the knowledge of old family recipes we've created an authentic blend of Sri Lankan spices for you to try and enjoy!
This October they are popping up at Stage 3 in Hackney for 6 nights of Sri Lankan delights in support of Curry for Change. Join them to help change the lives of families who suffer from hunger.
The Menu:
Read more about them on their website or see what they've been up to on Twitter.