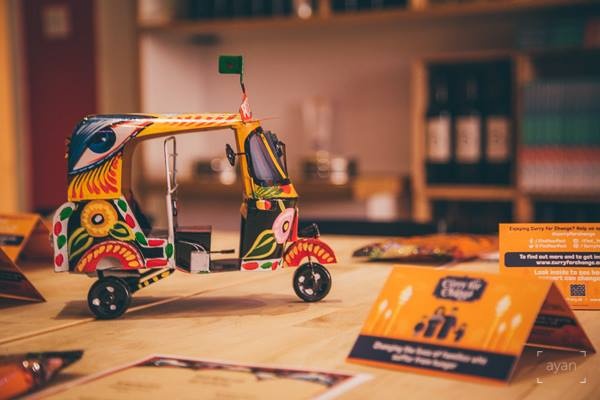 17th September
18.30
Stage 3, Hackey
£22
Chit Chaat Chai will be popping up at Stage 3, Hackney, for 6 nights of fantastic food to celebrate the last of the Indian Summer
Tania's and Dhruv's inspiration for Chit Chaat Chai came from a life long obsessive passion of devouring ridiculously delicious Indian Street Chaat. 
The lightbulb moment came from a desperate frustration of searching for Chaat on the Streets of London with no avail.  Alas, Chit Chaat Chai was born! 
Starting from the humble beginnings of a Market Stall on the Streets of Hampshire, word of their delicious Chaats spread like wildfire across the county. Now you'll find the big red Chit Chaat Chai logo popping up at Supper Clubs, Pop Ups and Street Food Markets across the capital. 
The food curated by the Chit Chaat team consists of small sharing plates of you guessed it, Chaat! If you've never had a Chaat before, where have you been?! The word Chaat means 'snack' and embodies the core of the Indian Street Food institution bringing everyone together for a good old Chit Chaat Chai.
Chit Chaat Chai as part of Indian Summer  @ Stage 3 Hackney
Chit Chaat Chai will be popping up at Stage 3 in Hackney for 6 days over a 2 week period from 17th September - 26th September.
Each week  there will be a unique theme and a rotating Chaat menu to celebrate the last of the Indian Summer.
Indian Summer will kick off with a bang with the first night's pop up menu consisting of Chaats such as Chole Bature, Yoghurt Puris & Kathi Rolls with a special Indian inspired drinks menu, all accompanied by music from a live Jazz band to dance your evening away.
On the Friday & Saturday of Week One (September 18th-19th), enjoy a Vintage Indian Cinema screening of Mother India, while Week Two (Setptember 25th-26th) brings another Cinema classic of Mughal-e-Azam - both films regarded as the 'Top 10 Indian Films to see Before You Die) 
Chit Chaat Chai aren't only about  enjoying great food, but also doing their little bit to give back. Chit Chaat Chai kicked off the Find Your Feet Curry for Change campaign back in May raising over £1,000 from their first ever Supper Club! They are continuing their support throughout their Indian Summer Pop Up by partnering with Find Your Feet's Curry For Change Campaign and donating £1 on the bill for every diner.