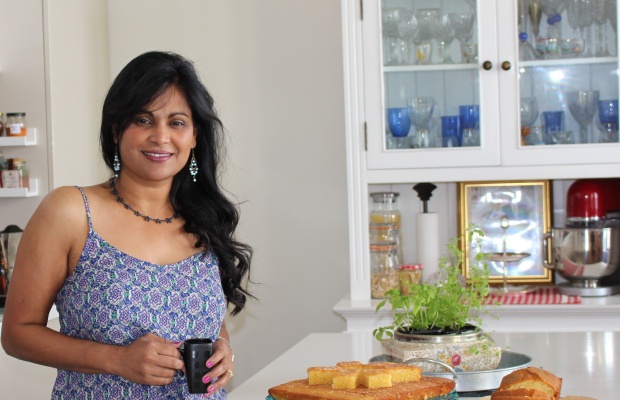 24th September
Weston-Super-Mare
£25.00 for three courses and Kingfisher beer
Simple comfort food filled with passion and love.
Join Brinda and her Mauritius Delights for a charity supper club to help change the lives of families who suffer from hunger. 
"A dashing of love, fond memories, heart full of passion – all blended together to create mouth-watering delights".
What's on the menu?
Welcome Drink:
Glass of Prosecco
Kingfisher Beer (supplied by Kingfisher)
Canapes & Nibbles:
"Gateau Piment" – Mauritian snack "chana dhal" fritters with fresh herbs and hint of chilli (V)
Crabmeat Canapes
Spiced Nuts
Starters:
Mauritian "Zasar Legumes" - Mixed Vegetable Pickle served on toasties – a typical Mauritian dish, julienne vegetables pickled in mustard, turmeric spices, topped with shallots & green chillies (V)
Chicken Liver "Gajak" – Stir fry marinated chicken liver with onion & chilli
Mains:
Mauritian Chicken "La Daube" – Chicken Stew is a classic & traditional Mauritian stew with fresh vegetables
Cumin Potatoes – Steamed potato cubes fried and tossed in roasted cumin seeds and ground turmeric (V)
Spiced Chickpeas with Spinach (V)
Mauritian "Chatini Pomme d'Amour"–Tomato "Chutney"- Fresh tomato salad (V)
Accompaniments:
Naan bread (V)
Onion Basmati rice (V)
Raita- Creamy, mildly spiced yoghurt with carrots, cucumber & fresh herbs (V)
Desserts:
Homemade Mango & Passion Fruit Posset
After Dinner:
Mauritian Vanilla Tea
Coffee
Find out more about your host on her website or follow her on Twitter