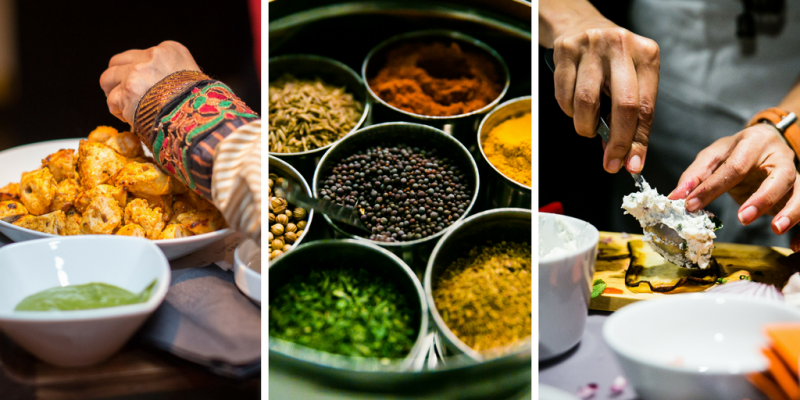 8th November
6.30 - 9.30pm
Central Street Cookery School, St. Luke's Community Centre, 90 Central St, London EC1V 8AJ
£35
*Special Offer on tickets. £35 per person including all food and drink* Buy Now.
From the backstreets of Mumbai to the markets of Lilongwe...
You are cordially invited to join us on a gastronomic and cultural journey around the world, as we sample delicious delicacies from near and far.
We have gathered a group of talented chefs from across London who will be serving up unique dishes from India, Pakistan, Malawi, Ethiopia and Kenya at this unique food-festival event.

During the evening you will:
Enjoy food, drinks, flavours and traditions from across the globe.
Take home a goody bag full of treats
Have the chance to get your hands on luxury prizes.
Learn more about the cultures and communities behind each tasty morsel.
Help change the lives of families in Asia and Africa suffering from hunger - 100% of ticket sales will be donated to the Curry for Change charity campaign and will be doubled by campaign sponsor Natco Foods. So every £35 ticket bought will become a £70 donation.
All food, alcohol, soft-drinks and goody bags are included in the ticket price.
So join us at the Central Street Cookery School in Clerkenwell for an evening of food, drinks, music and culture - that's absolutely full of flavour!
Buy tickets with Design My Night. If you have any questions, please contact [email protected].
Introducing our chefs...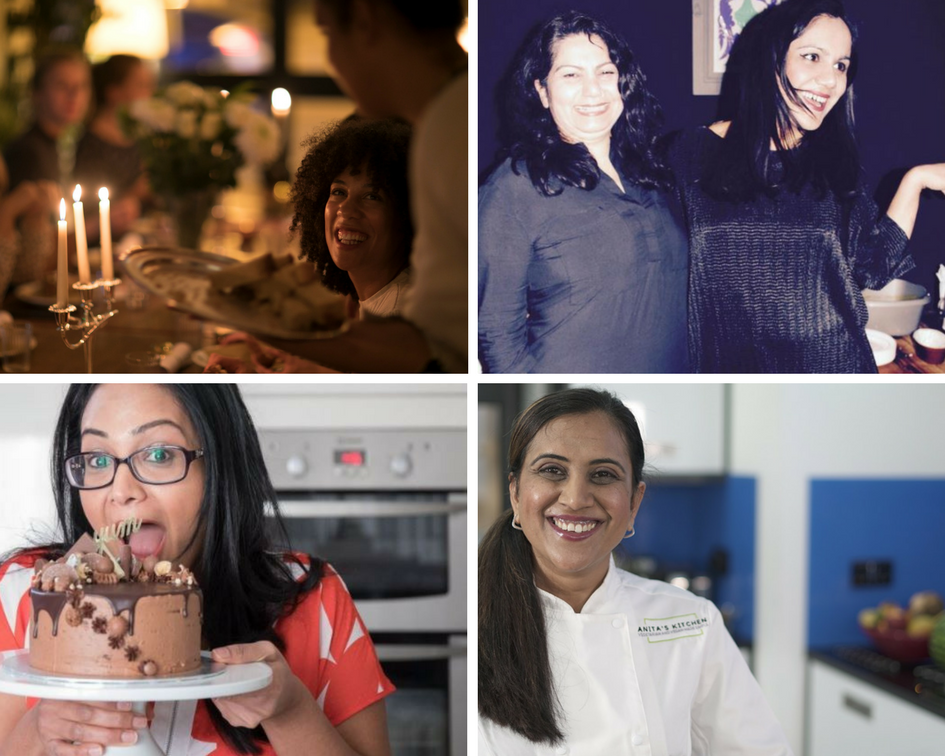 Anita has roots in Kenya and Kutch, a western district of Gujarat in India and now runs cookery classes from her home in North-West London.
She believes that food brings people, cultures and communities together – which is exactly what she'll be doing on the night whilst showcasing her passion for Kenyan cooking.
Judy Reid
Judy is a mother of two daughters, born, raised and educated in Malawi and currently living in Brockley, South East London. She learned to cook at home watching her mother and older sisters in a family of ten children.
On the evening she will be serving up the simple but tasty food of Malawi, including some of her favourites - Malawian bean stew and chicken in groundnut sauce.
Emaye's Ethiopian Supper Club was started by Sara in honour of her late grandmother who sadly lost her long standing battle with Alzheimer's earlier this year. She was a talented cook and passed on her recipes to her daughters who serve up deliciously spiced stews and freshly baked bread, showcasing their favourite traditional dishes and sharing their love of injera.
On the evening Sara will be showcasing Ethiopia's delicious cuisine with two traditional vegan dishes.
Mother and daughter team Nabeela & Saima run the Masala Wala Café in Brockley and are on a mission to celebrate Pakistani cuisine for what it is, an art form.
On the evening they will be bringing the intriguing flavours and ingredients of the Punjab region to East London, give our guests a taste of authentic Pakistani cuisine.
Chintal runs an artisan bakery and experiments with with flavours and spices to create unique twist on classic recipes.
She specialises in Nankhatai – flavoured Indian shortbread – and delicious Indian cakes and desserts.